<![if !vml]>

<![endif]>
PROPHETS
Prophets were critical to the founding of the cult. You can only achieve this status if you are an active, contributing member and were present at its creation at Norwescon 2002. Don't forget to click on the links and view the "personal" side of each of our devoted cultists.
<![if !vml]>

<![endif]>
the Eighth Great Black Prophet
In an event which went down in cult history, in the 10th year of the New Millennium, one of the Order of the Über Bakulon was elevated to the HOLY STATUS OF PROPHET through a great outpouring of slave-like devotion on her part to our most holy cause- she has literally been the beacon of Bakula in these dark times. It is therefore with great pleasure that we, the Prophets of the Cult of Scott Bakula officially recognize her prophetary status.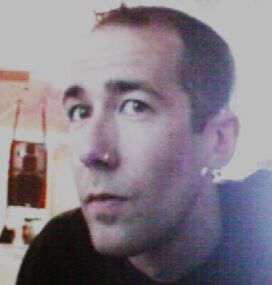 In light of his naked supplication before the flaccid diety which is our most holy S.B., he was dubbed, the Low Prophet.
HOLY ORDER OF THE ÜBER-BAKULA
Those who have made major contributions to the Cult of Scott Bakula, but were not present at its founding, are entitled to join the Holy Order.
Jared

Jamie

Errhead

Jasen

Phil

Greg

DK

Uhmanduh

Rose

Sean

Jack HammerTM

(Sharona's Love Slave)

Voltara Von Strako

(Future Savior of Humanity during the coming apocalypse)

Daniel

Gibbitt

Wendy

Sir Stumpy

h

Trish

Devin

Derek

Megan

Megan has shown her undying lust for the Bakula by adorning her body with a tattoo of our holy symbol! Oh boy!!

Could be next!
CELEBRITY MEMBERS
These are lucky souls who were made famous by the power of the slack which drips off of our god, and who have recognized His power.
Yes! Joxster from Xena and the brother of Sam Raimi is an official member of our divine sect!

The Bizarro Version of Sealab 2021's

Captain Murphy

The "real" Captain Murphy is actually an Alvian.
Click here to Leap or Vomit your way back to the main page.