<![if !vml]>

<![endif]>
<![if !vml]>

<![endif]>
<![if !vml]>

<![endif]>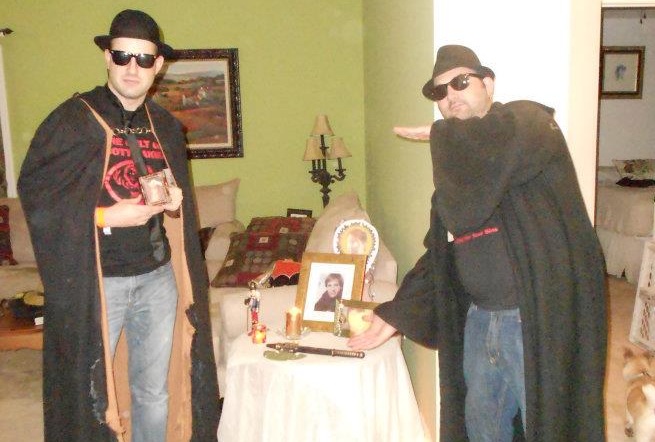 Jake and Elwood Blues, Heads of the Florida Chapter!
It happened upon chance, us meeting the blues brothers, but this all had to do with Scott's master plan for us. It was Dragon*Con 2010, and the prophets were converging upon Atlanta in pilgrimage form! For Scott was to appear at a panel that year, and because of certain events that took place we decided to enter the Dragon*Con parade. OH-BOY!
OH-BOY
Scott Did place us next to the Jake and Elwood in the parade and a year later they became the Heads of the Florida chapter! Proving that not much is needed to gain power over an entire state in the name of Scott! You too could control a state in Scotts name, join us on Facebook and find out how!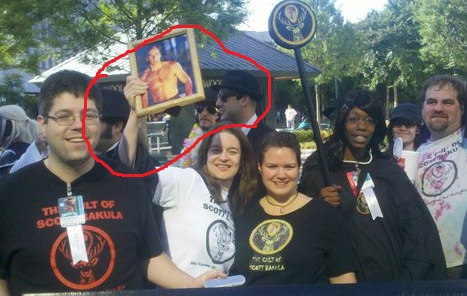 It was Scotts will for us to meet
Jake and Elwood have also brought tradition to TCOSB, by starting the Bakumas Dollar Store Gift Exchange, on Oct. 9th, which is the birthday of our savior! We now celebrate Bakumas in this way every year around the globe! Some of these traditions now include punch and pie and non-stop Scott marathons!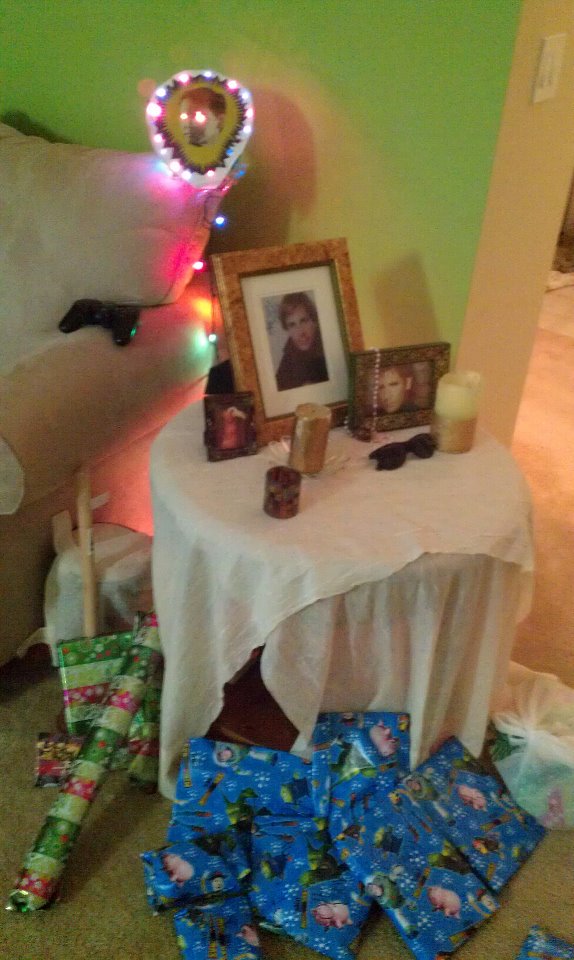 Behold, the Blues brothers shrine at Bakumas!